The Seven Ghosts
52' - 2012 - SAISON CINQ
Synopsis
The Seven Ghosts is the name given by the people of Teluk Meranti, a little fishing village in the middle of the Sumatran jungle, to the tidal bore that, every year, turns the Kampar River into a "sea monster", sweeping away everything in its path, including unfortunately the occasional human soul. This film is the story of a surfing expedition like no other to the other end of the world, in the company of surfing legend Tom Curren.
It's a unique adventure that plunges us into the heart of the jungle.
A handful of surfers have decided to confront these much-feared waves. But in order to do so, they'll have to overcome the obstacles that make this venture even more astonishing.
The tidal bore is located in the heart of one of the most sensitive regions in the world in an area of massive deforestation. Apart from the problem of getting there, they'll have to negotiate with the local authorities, cope with close surveillance by the Indonesian Secret Service, get the blessing of the village chief and find themselves some boats.
Once they've done that, they'll have just one thing left to do: surf a wave more than 2 metres high along a river inhabited by crocodiles and sea serpents so deadly that the venom from a single bite is enough to decimate an entire village. Now that's what you'd call fun!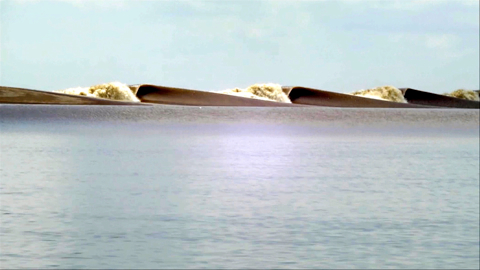 Technical sheet
Infos
Pictures
Videos
version
French and International
support
HD
producer
SAISON CINQ
director
Jean-Patrick MOTHES