The story of ED SHEERAN
90' - 2022 - In Production - pyla Prod / UgoProd
Synopsis
Talented songwriter and performer Ed Sheeran has just released "=" (Equals), his 5th album, and is set to embark upon a massive sell-out stadium tour, named The Mathematics Tour. A series of concerts that will live up to its name as its numbers will make your head spin.
At just 30 years of age, this English artist has had a meteoric career. For example, his debut album "+" sold 4 million copies, while his second, "X" (multiply), sold 14 million copies worldwide. Who has never found themselves humming Shape of you, Perfect or Bad Habits?
His pop songs, with their urban accents tinged with folk notes, have been internationally acclaimed by the public and his peers, with stars from Taylor Swift to Justin Bieber lining up to perform duets with him. Even Elton John has succumbed to his compatriot's talents.
But how did this bespectacled and awkward young redhead find the courage to leave his home in the countryside and try his luck in the capital? How did his early years of misery forge his identity? How is he able to hobnob with the biggest stars, while remaining simple and accessible?
To find out, we set out to meet the artists he's inspired and the people who know him best. They will help us to decipher the unique personality of Ed Sheeran and understand the DNA of his songs.
A portrait of the phenomenon of his generation who, alone with his guitar, manages to fill the biggest stadiums on the planet.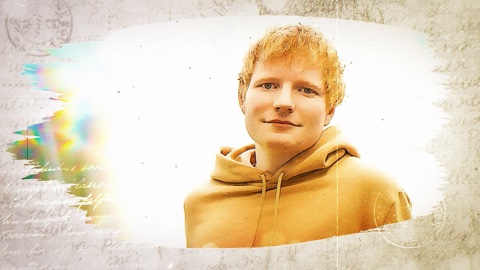 Technical sheet
Infos
Pictures
Videos
version
French, M&E
support
HD
producer
pyla Prod / UgoProd
director
stéphane Basset
author
stéphane Basset