THE STORY OF ELTON JOHN
83' - 2022 - MEDIATIKA
Synopsis
In 2021, Elton John became the first solo artist to break into the UK top 10 singles chart for six successive decades. With 300 million albums sold in 80 countries, and 5000 concerts worldwide, his career is dizzying.
A virtuoso pianist and talented singer, Elton John gets audiences of all ages dancing with his rock and pop hits and his melodic ballads. His extravagant style, his musical heritage, and his infallibly effective compositions have made him an undisputed superstar.
What constitutes the musical identity of this British singer, born in the suburbs of London just after the Second World War? From Your Song to Rocket Man, via the original soundtrack of The Lion King and Candle in the Wind in 1997, his moving tribute to Lady Diana, his hits come back to us like choruses, and his stage performances like so many unforgettable moments. We will remember them by telling the story of Elton John through a journey to the scenes of his childhood in Pinner, and a walk around London with specialists on his work. How did he manage to turn his presumed flaws into the tools of his success? What is the secret of an Elton John hit?
With Jacky Jakubowicz, Eric Smets, Laurent Jaoui, Yves Bigot, Benjamin Locoge, Belkacem Bahlouli, Sophie Rosemont, Kenny Passarelli, Jeff Baxter, Gary Osborne.
This is The Story of Elton John, an intimate and musical account of an international icon.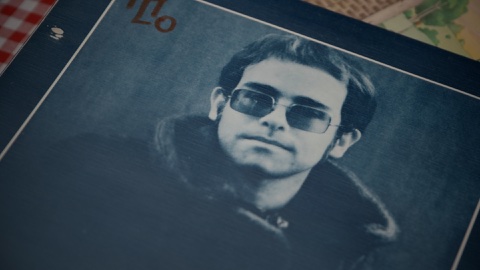 Technical sheet
Infos
Pictures
Videos
version
French, M&E
support
HD
producer
MEDIATIKA
director
Stéphane BASSET
author
Stéphane BASSET