The Vaujours Kamikazes, Nuclear Sorcerer's Apprentices
52' - 2015 - Crescendo Media Films
Synopsis
Opened in 1955 on the initiative of General de Gaulle, the Centre d'Etudes Atomiques de Vaujours (Vaujours Atomic Studies Centre) actively contributed to the creation of the French atomic bomb. In 1997, Jacques Chirac closed this site, located just 15 kilometers from Paris.
Now abandoned, the site is contaminated by radioactive and chemical pollution. Despite these environmental concerns, the Placoplatre company is planning to develop an open pit gypsum mine there, at the risk of resuspending toxic particles.
How, in 1955, could the State and the site's scientific leaders, known as the "Vaujours Kamikazes", have envisaged experimenting with the effects of an atomic bomb so close to Paris?
And why does the development of the site seem set to go ahead today despite the serious health risks it poses?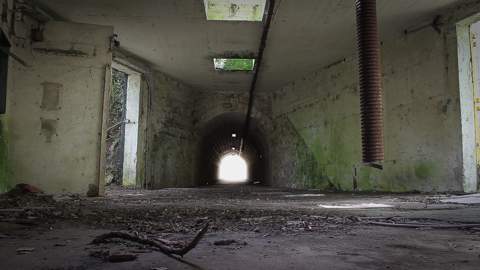 Technical sheet
Infos
Pictures
Videos
version
French, M&E
support
HD
producer
Crescendo Media Films
director
Marc Planeilles