The Volunteered Slaves
60' - 2017 - CLC Productions
Synopsis
The Volunteered Slaves is a collective of musicians, gathered from here and, above all, there, in search of music that blends styles, cultures, generations and genres... For their new opus, the group is pursuing its task of "decompartmentalising" with every successive encounter.
Not afraid to tinge its jazz with funk and disco before, now it's cultivating its Afro roots with 4 young hip hop artists (Indy Eka, Mafé, Kiala Ogawa and Raphaela Cupidin) and the talented slammer Allonymous.
Electronica is never far with the analogue waves of Emmanuel Duprey's Moog and the vocoder of organist Emmanuel Bex, making a guest appearance on the album.
Recorded during the Jazz en Baie festival.
PHOTOS : © DR - CLC PRODUCTIONS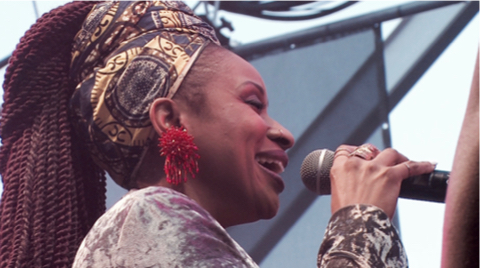 Technical sheet
Infos
Pictures
Videos
version
Music & Concert
support
HD
producer
CLC Productions
director
Stéphane Loison