TOH IMAGO at la Gaité Lyrique, Paris
33' - 2019 - La Blogothèque
Synopsis
It took Toh Imago several years to hone his artistic skills under different pseudonyms, and no less than eighteen months to construct the narrative of his debut album, released on October 18th, 2019.
If there are any cynics left who think that techno has nothing concrete to say, this native of Northern France has become an author with "Nord Noir", a dense, hypnotic and inhabited first album that can be read as much as listened to.
Combining soaring techno and visuals, telling the story of the mines and those who made them, Toh Imago's first show at the Gaité Lyrique was recorded during the Arte Concert Festival.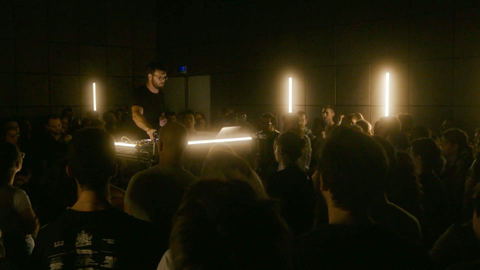 Technical sheet
Infos
Pictures
Videos
version
Music / Concert
support
HD
producer
La Blogothèque
director
David Ctiborsky