U Cignale, the boar of Corsica
52' - 2015 - PARCE QUE !
Synopsis
We set off to discover the intricacies of hunting the Corsican wild boar, Sus scrofa meridionalis. The "Ile de Beauté" is a region in which the most deep-rooted hunting traditions are still resisting modernity. Several hunting techniques are used in Corsica, with a preference for hides and beaters, the latter being by far the most popular. Another much less common technique is stalking. One of the most difficult types of hunting, it demands the solitary hunter's full involvement and a mastery of every hunting and tracking technique in order to avoid detection by the prey.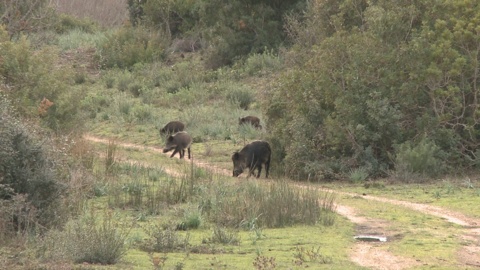 Technical sheet
Infos
Pictures
Videos
version
French & International
support
HD
producer
PARCE QUE !
director
Cédric Lemarié