United States of Airnadette
52' - 2010 - Les raconteurs, Airnadette Corp.
Synopsis
AIRNADETTE, the first Air Band of the world was born from the melting of Air Guitar and Hair Brush (Air singing).
After a sucessfull European tour,
Château Brutal, Christilla Cargol, Gunther Love, Jean-Françoise, M-Rodz, Moche Pitt and Scotch Britt come in America for their US tour.
This Us Tour is the real outcome for all rock bands ... even if they are masters of illusions.
This successfully phenomenon built on Air questions all of us.
The Air Band is a mix of an underground culture flirting with a libertarian spirit and mass culture.
AIRNADETTE in America, it's like an artistic pilgrimage with Rock'n'roll, as a will to feel the myth : Hyghway 66, pick-ups and abandonned motels... A culture made of drive-ins, queens of promotions and Elvis, shouting flashing-lights...
How american people will react discovering the Air band ?
To answer : a glitter and musical road-movie, in pure Air spirit.
A distanced look above the AIRNADETTE's fraud on the country where appearance is queen.
https://vimeo.com/80982256
password : airnadette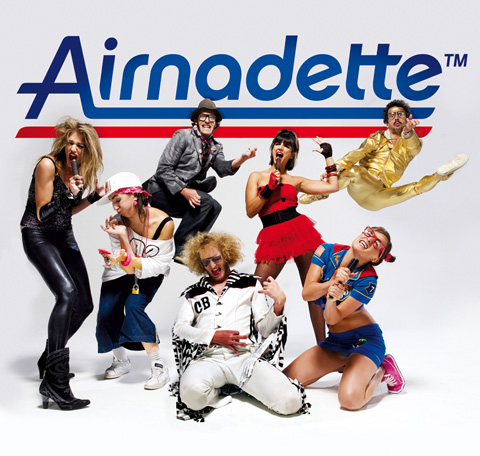 Technical sheet
Infos
Pictures
Videos
version
French, English, International
support
HD
producer
Les raconteurs, Airnadette Corp.
director
Stéphane JOBERT