URBAN VOICES: The Celtic Way
88' - 2017 - CLC Productions – l'association Cité Monde - Télénantes – TéléGrenoble – LCN La Chaîne Normande
Synopsis
For the 7th edition of Urban Voices, the audience in Nantes was invited to join the musicians and choristers along the Celtic way.
Ireland was in the spotlight with its Gaelic melodies and its tradition of music and song from the land of enchanted myths and legends.
As usual, the artists in residence knew how to convey their passion!
With the participation of the Murphy Sisters, singers and musicians from the North West of Ireland, and Efaybee, who is part of the international beat-box scene.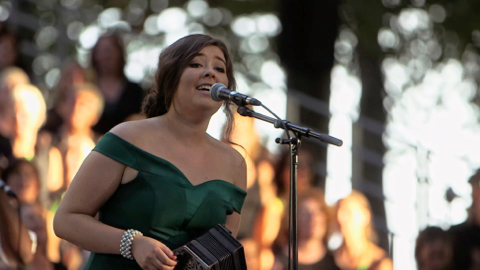 Technical sheet
Infos
Pictures
Videos
version
Music / Concert
support
HD
producer
CLC Productions – l'association Cité Monde - Télénantes – TéléGrenoble – LCN La Chaîne Normande
director
Laurent Préyale