Verdi: overture of "The Force of Destiny" classical concert
4K

8' - 2016 - Heliox Films
Synopsis
Leonora, daughter of the Marquis of Calatrava, loves a man of mixed race, Don Alvaro, with whom she plans to flee from the paternal castle. Torn between passion and remorse, the girl's hesitation delays the flight of the two lovers, who are surprised by the sudden arrival of her father. Throwing his pistol to the ground as a sign of good faith, Don Alvaro accidentally kills the marquis, who dies cursing his daughter, setting the relentless wheels of fate in motion...
DAVID GRIMAL & LES DISSONANCES
The Dissonances, homage to the famous quartet of Mozart, is a collective of artists created by violinist David Grimal. The musical ensemble without conductor, has an absolute liberty of programming choices. This independence offers musicians the opportunity to meet a new audience sometimes intimidated by the so-called classical music and to bring the public a new vision of the major repertoire.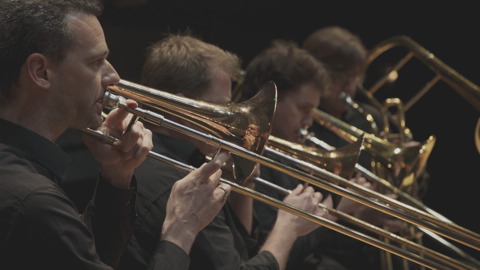 Technical sheet
Infos
Pictures
Videos
version
French & International
support
UHD & 4K
producer
Heliox Films
director
Frédéric Delesques