VINYL
22 x 26' - 2017 - 2019 - MILGRAM Productions
Synopsis
Artists and celebrities tell us about themselves in music: rappers, writers, actors, intellectuals, sportsmen, politicians... music is an integral part of everyone's life. Through their choice of records, our guests share their stories, their journeys and passions.
Vinyl uses music to reflect today's society and echo public debate.
Shot within the heart of the Médiathèque Musicale (Music Library) in Paris, each episode is an intimate conversation set against a background of musical gems unearthed from this immense treasure trove.
Edwy Plenel / Jean-Claude Barny / Damso / Viktor Lazlo / Jackie Berroyer / Rokhaya Diallo / BenoiM0;t Hamon / Eric Toledano / Corine / Disiz La Peste / Jamel Debbouze / Jeanne Added / Mathieu Kassovitz / Clara Luciani / Zazie / Isabelle Autissier / Thomas VDB / Pascal NeL8;gre / Keren Ann / Irma / Charles Berberian / Aline AfanoukoeL9;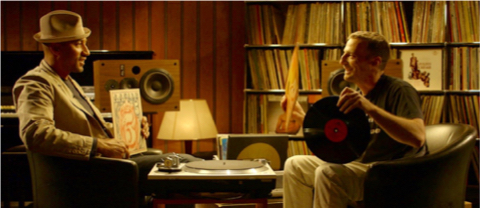 Technical sheet
Infos
Pictures
Videos
version
French
support
HD
producer
MILGRAM Productions
director
Gautier & Leduc