VOY, VOY, the blind footballers
52' - 2022 - SAISON CINQ
Synopsis
Fred Villeroux is one of the best blind football players in the world. He trains at the Stade de Mérignac near Bordeaux. He is the coach of the French team, which was selected for the Tokyo Olympics in August 2021.
This documentary introduces us to this sport, which is played blindfold. The ball makes a jingling or rattling sound, players signal their moves with the word "Voy" and the rest is down to spatial awareness… and letting go.
Throughout the year of preparation for the Olympic Games, we observe these athletes who, after several years of training, are able to trust their senses. It's then that they are free to dribble the ball in darkness at incredibly high speeds. However, the film also takes stock of a sport that is still little known and underfunded. Many of these top athletes are volunteers.
Disabled sport still has a long way to go to gain recognition.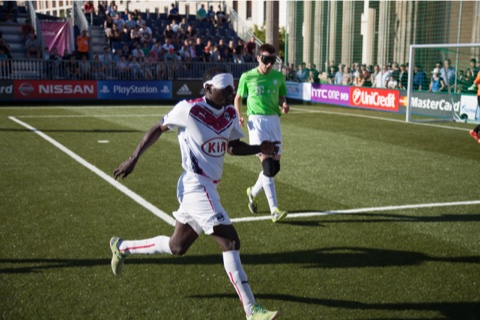 Technical sheet
Infos
Pictures
Videos
version
French + M&E
support
HD
producer
SAISON CINQ
director
Nicolas Kieffer