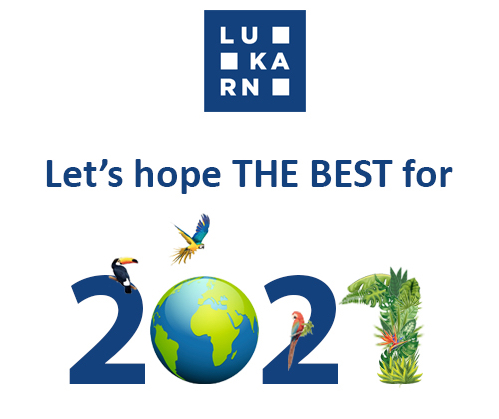 LUKARN wishes you a happy new year
ALBERT CAMUS, an icon of revolt
Winner of the Nobel Prize for Literature in 1957 Camus remains one of the most widely read French writers in the world and is more relevant today than ever.
Read more
Pompeii Revealed beyond the myth

Pompeii shows itself in a new light! A journey to the heart of an ancient "motion designed" city…


Read more
GILBERTO GIL: A God in his Garden

Gilberto Gil invites us to an acoustic concert in the garden of his residence in Araras, where he and his family are spending lockdown. He is accompanied by his two sons, Bem and Jose, his daughter Nara and her 11-year-old granddaughter Flor.
A unique, intimate and exceptional show!

Read more
MONK, PANNONICA and the jazzmen

Based on the discovery of a forgotten book of photographs and notes, the film recounts the relationship, outside the narrow social norms of America in the 1950s, between the white aristocrat Pannonica de Koenigswarter, author of the book, and the brilliant black pianist Thelonious Monk at a time when black musicians were fighting for recognition of their art.

Read more
Stierlitz, hidden face of the cold war
Through a hit soap opera broadcast on the leading Russian state channel, this documentary gives the floor to the Russian point of view, before the fall of the Berlin Wall.
Read more
COVID-19
We hope that you, your family and friends are fine.
LUKARN is always here to help you finding the programs you may need.
Do not hesitate to contact us: sandrine.frantz@lukarn.fr.
Take care and keep going!