Lanners de LIÈGE, known as Bouli
4K

57' - 2018 - Movie Da
Synopsis
Portrait of the Belgian actor and director Bouli Lanners, whose films are about rambling, the passing landscape, the unforeseen, unexpected wanderings and his roadside encounters.
We filmed Bouli Lanners, in such a way as to fall into step with him, keeping pace with his movements, his rhythm, his breathing.
From Liège to Brussels, via Namur, expanding upon the places traversed by his stories and obsessions, his friendships and encounters, our protagonist tells us about himself, helped along the way by some "faithful friends".
Instead of long explanations, we have focused on the proximity of a presence, flashes of situations, snatches of shared secrets.
Little by little, our film-portrait shares his innermost thoughts, which are discreetly revealed, in order to capture the way the filmmaker-actor sees and inhabits a world.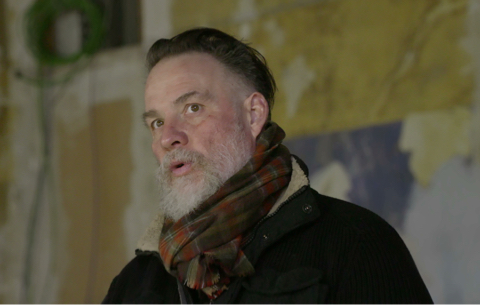 Technical sheet
Infos
Pictures
Videos
version
French, M&E
support
HD & 4K
producer
Movie Da
director
Emmanuel Barnault