Marcus Gad: Chanting Tour
70' - 2018 - CLC Productions (Tangaro) / Talowa Productions - Peyotl- La Chaîne Normande - TV Grenoble
Synopsis
Coming from the multicultural lands of New Caledonia, Marcus Gad delivers a powerful message of unconditional love, humility and dedication, driven by a spiritual and universal Reggae.
Apart from his artistic references (Burning Spear, Midnite, Twinkle Brothers...), it's his numerous travels across the continents that have inspired him and influenced his music.
If the aesthetic is clearly that of spiritual and militant roots reggae, each track takes the listener on a new journey to an unprecedented sound destination...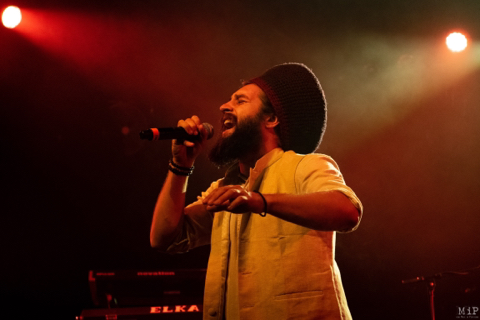 Technical sheet
Infos
Pictures
Videos
version
Music & concert
support
HD
producer
CLC Productions (Tangaro) / Talowa Productions - Peyotl- La Chaîne Normande - TV Grenoble
director
Mickael Favard