Tribute concert to MANITAS DE PLATA
en production - 2021 - In Production - ZYCOPOLIS Productions
Synopsis
A unique concert, recorded at the Théâtre de la Mer in Sète on August 7, 2021.
Ricardo Baliardo, known as "Manitas de Plata" (literally "little hands of silver") was one of the most prolific French musicians of the last century. He is the flamenco artist who has sold the most albums in the world.
His music, his records and the pictures of his concerts, when his prodigious right hand made showers of sparks fly from his guitar, testify to an overwhelming, almost savage life force.
Kema Baliardo, who is Manitas de Plata's grandson, has performed with both the Gypsy Kings and Chico & The Gypsies. He immersed himself in the music passed on to him since childhood in the family home to reveal a new version of it, inspired by the immense body of work bequeathed by his grandfather.
In this tribute to Manitas, his best-loved pieces are covered by Kema Baliardo and a group of gypsy singers and musicians, who are the soloists in an instrumental ensemble, composed of a string quartet, woodwind, brass and percussion.
The Cuban composer Ernesto Burgos Osorio, who has created this original score, will conduct the concert.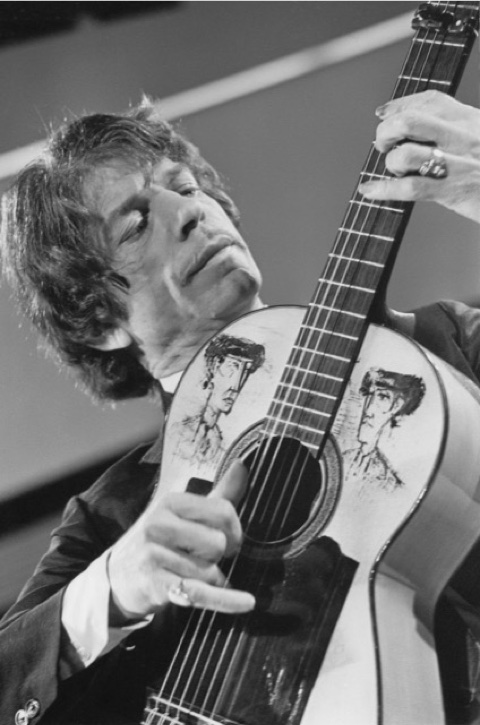 Technical sheet
Infos
Pictures
Videos
version
Music / Concert
support
HD
producer
ZYCOPOLIS Productions
director
Patrick SAVEY