Tupperware, putting the seal on feminism
52' - 2017 - THE Prod
Synopsis
How did a small box from the United States start an unprecedented household revolution and play an unexpected role in the emancipation of women from Orlando, Florida to Tours, France?
Going beyond the product itself, the story of Tupperware is, without doubt, also that of feminism!
75 years after its invention, this is the heart-warming tale of the innovative plastic box that became a totem for the modern, active, emancipated woman.
A look back at a nutritional and societal adventure that speaks volumes about the changing place of women in contemporary society, illustrated by some hilarious and marvellously "well-preserved" archive footage!
We've all got some Tupperware at the back of our, or our mothers' cupboards! And if you think that the brand's legendary "parties", so famous in the sixties, were things of the past, you're wrong. Today, there's a Tupperware party taking place somewhere in the world every three seconds!... In France alone, there are 35,000 consultants giving demonstrations and culinary workshops!
Since the fifties, the Wonder Bowl, the brand's benchmark in terms of quality and the stronghold of many feminist memories, has been a worldwide success! It was an innovation in food preservation, caused a revolution in home-selling and social bonding, and became the modern woman's accomplice. A true companion to the emancipation of the housewife, from meeting to demonstration it broadened her social circle and confirmed her status not only as an active woman, but a woman with an opinion of her own.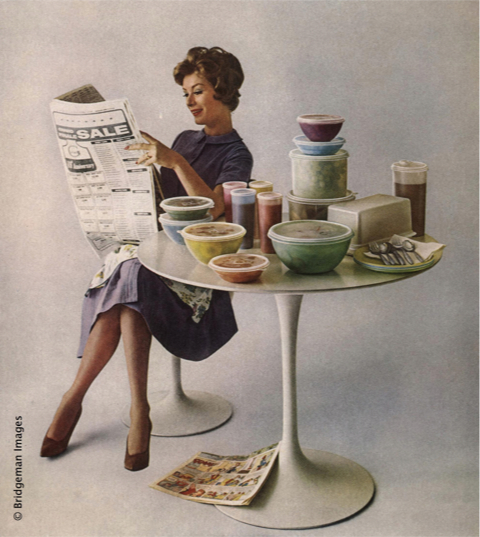 Technical sheet
Infos
Pictures
Videos
version
French & International
support
HD
producer
THE Prod
director
Marie Halopeau